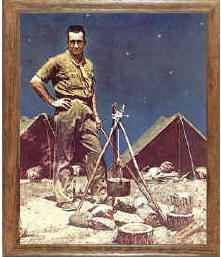 One of the most effective and successful ways to motivate, teach and develop your teen-agers into self-actualizing young adults is through both the Boy and Girl Scout programs. One of our family's "kitchen table" advisors is Tucson attorney Peter Schmerl. I first met Peter nearly twenty years-ago doing political volunteering; he was a member of Boy Scout Troop 211 as a teen in Tucson and earned his Eagle in scouting.
Scouting teaches what schools and churches are not designed or equipped to accomplish, namely a mentoring and leadership training environment. My son Bradford was a member of Troop 211 and became a Star Scout in the scouting program there. Troop 211 is a boy run organization; the boys teach and lead each other with the adult leaders standing by mentoring, supervising and giving financial support. Scouts learn by doing and develop their thinking skills working on projects as well as their leadership skills. Learning to take decisions, find life avocations and build relationships that may last a lifetime. Have you developed a life mission and vision? The Boy Scouts and Girl Scouts have.
Click Here!">Keep Your Goals On Track
Web-based goal setting software
Track goals, tasks, progress & time
http://www.scouting.org/scoutsource/Media/mission.aspx
Boy Scouts of America Mission & Vision
Mission Statement
The mission of the Boy Scouts of America is to prepare young people to make ethical and moral choices over their lifetimes by instilling in them the values of the Scout Oath and Law.
Scout Oath
On my honor I will do my best to
Do my duty to
God and my country and to
Obey the Scout Law;
To help other people at all times;
To keep myself physically strong,
mentally awake, and morally straight.
Scout Law
A Scout is:
Trustworthy
Loyal
Helpful
Friendly
Courteous
Kind
Obedient
Cheerful
Thrifty
Brave
Clean
Reverent
Vision Statement
The Boy Scouts of America will prepare every eligible youth in America to become a responsible, participating citizen and leader who is guided by the Scout Oath and Law.
http://www.girlscouts.org/who_we_are/facts/pdf/facts_gs.pdf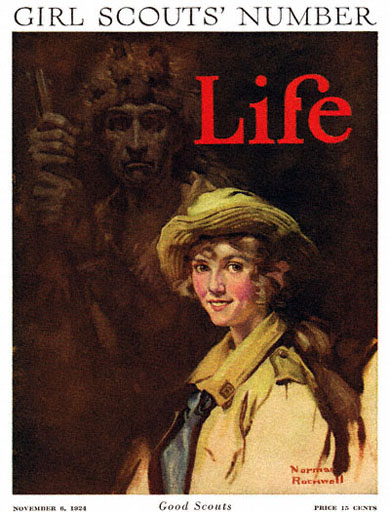 Girl Scouts of America Mission
Girl Scouting builds girls of courage, confidence, and character, who make the world a better place.  More Than 90 Years: Founder Juliette Gordon Low organized the first Girl Scout Troop on *March 12, 1912*, in Savannah, Georgia.  An American Institution: Girl Scouts of the USA was chartered by the U.S. Congress on *March 16, 1950*.
Still Growing Strong: Today, there are *3.2 million Girl Scouts*—2.3 million girl members and 880,000 adult members working primarily as volunteers.
Empowering Girls:
In Girl Scouts, girls discover the fun, friendship, and power of girls together. Through a myriad of enriching experiences, such as extraordinary field trips, sports skill-building clinics, community service projects, cultural exchanges, and environmental stewardships, girls grow courageous and strong. Girl Scouting helps girls develop their full individual potential; relate to others with increasingunderstanding, skill, and respect; develop values to guide their actionsand provide the foundation for sound decision-making; and contribute tothe improvement of society through their abilities, leadership skills, and cooperation with others.
The Girl Scout Promise:
On my honor, I will try:
To Serve God and my country,
To help people at all times,
And to live by the Girl Scout Law.
The Girl Scout Law:
I will do my best to be
honest and fair,
friendly and helpful,
considerate and caring,
courageous and strong, and
responsible for what I say and do,
and to:
respect myself and others,
respect authority,
use resources wisely,
make the world a better place, and
be a sister to every Girl Scout.
Many are attracted to scouting for outdoor recreation, to learn about the wilderness by camping and exploring nature.  What you may have over looked is the exposure to a life-long system of learning practical skills, leadership and a greater appreciation of our environment.
Action steps:
1. Create a Vision for yourself.
2. Write a plan of action, prioritize.
3. Live the plan as if you have become your vision.
4. Find mentors
5. Do it now!
Permission to Succeed
On Sale Now! @
I am available for personal consultations, for an appointment you can reach me at: 520.977.0141
Skype: zakklemmer
See you on Success Road!
Zak Klemmer
Click Here!">